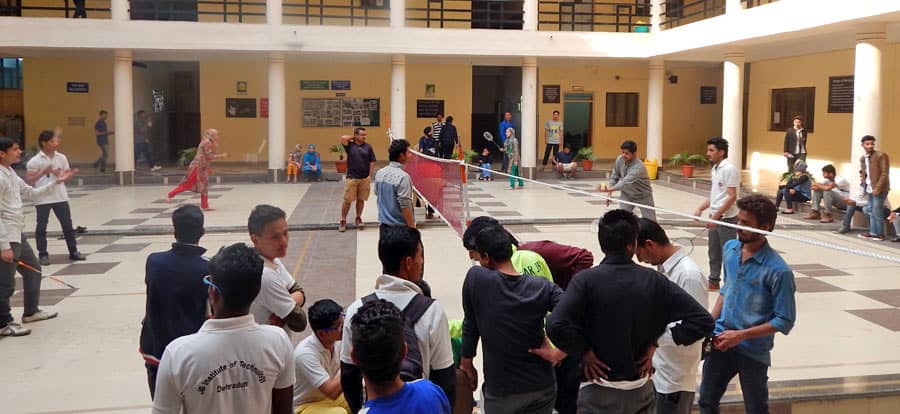 Physical training, games and athletics are employed to the best advantage to promote physical development and a healthy spirit of competition. The institute has ample playing fields and provides facilities for games such as Football, Cricket, Volleyball, Basketball, Badminton and Table Tennis. While competent staff is always present to give any guidance, the fullest scope is given for initiative and leadership among the students themselves. Training is imparted during the Physical Education periods and outside institute hours. Inter-House competitions in all fields and Athletic and Sports Meets help the students in keeping up the spirit of healthy competition and sportsmanship.
Students found talented in sports and any of the above activities are expected to be regular for practices. Irregularity is considered irresponsible behavior and lack of loyalty to the institution, and will be taken as a serious breach of discipline.
Keeping in mind the harmonious development of each pupil and the forming of a fully integrated person; we also offer through our teachers, a variety of hobbies to the students.
Separate badminton court is located in the college premises. Court is well managed and has all the modern facilities.