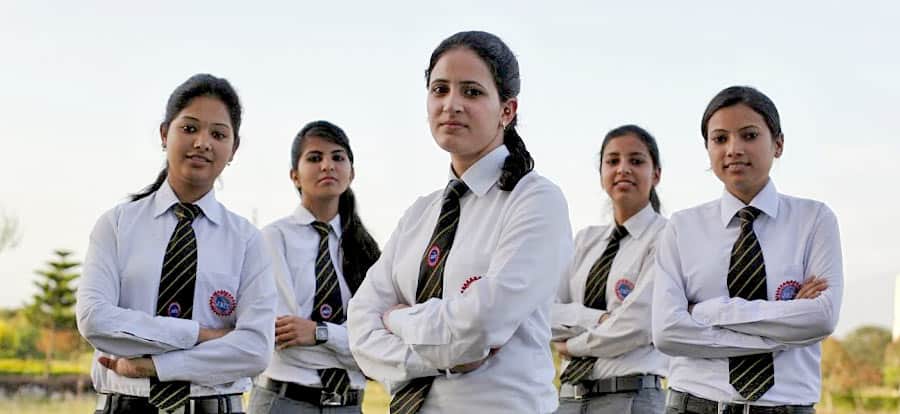 J B Institute of Technology, Dehradun was established in 2009. JBIT has turned to be one of the premier private engineering institute of Uttarakhand. 25-acre campus of JBIT, located at foothills of Himalaya is home to a large number of students coming from different states of India.
The institute offers:
Undergraduate programs
Postgraduate programs
Professional courses
Inspiring Minds… Transforming Lives…
With a rich heritage spanning over year?
Flagship of JBIT Group of Institutions is famous for its Postgraduate, Undergraduate, Diploma & Applied Sciences Program &academic excellence.
Located in the peaceful & pristine Doon Valley, The 25 acre JBIT campus is a goldmine of opportunities for students.
Limited intake in each of our programs ensure that the quality of each program is monitored closely and you benefit by getting individual attention in your classes & labs.
Emphasizes on emerging technologies, innovative ideas, team spirit, and overall development.
Emerge as one of the most progressive institutions in principles of keeping trust, responsibility & integrity.
Designed to provide holistic education by which character is formed, strength of mind is increased, and intellect expand-enabling students to stand on their own feet
Empaneled competent & respected academicians as our faculty involved in academic research & development leads to a significant output.
Offering Industry ready curricula for various academic program, making the most of those links is an investment that will serve you once you graduate.
Highest Priority is attached to discipline, which plays a vital role in shaping personality & professional outlook.
Anti-ragging squad comprises of several senior faculty who ensure all rules & regulation are enforced in entirety and students do not feel threatened in new campus.
State of art infrastructure viz. theatre style lecture halls, smart class rooms, modern labs, conference and seminar halls, a gym, IT Centre, clean and airy student hostel, mess, indoor & outdoor sports facilities.
Employs a wide range of teaching learning methods to create a varied and holistic learning environment.
Soft Skill & Aptitude Training by corporate trainers further helps polish the skills learnt by our students.
Excellent Linkage with industry, national industrial associations and other renowned organizations.
Excelling in Placements in quality as well as in numbers making it outstanding year after year.
Scholarships to meritorious and deserving students as a token of recognition of their performance at entry level.