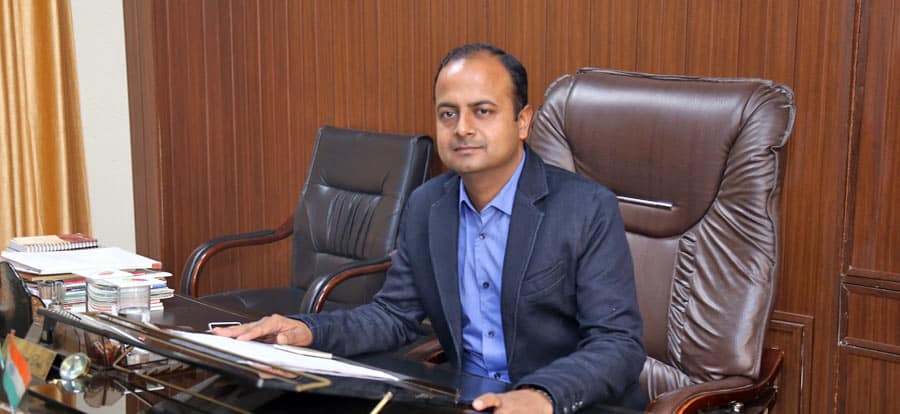 First of all , I welcome you all to JB Institute of Technology , Dehradun .
I know , you had to shed a lot sweats to come to the present state of your career and you got the chance to enter into the college life. Just feel free and enjoy your college life with pride from now onwards. Everyone knows that the entry to an engineering college is a big achievement in every student's life, it is like crossing the 1st milestone in one's cherished and long drawn career path.
Taking any correct and calculated decision to choose one's career path is very difficult. But , I am sure , you must have deliberated enough and finally dared to take the decision to pursue the engineering programme ( B.Tech Course ). Once you have made up your mind , you must go ahead – plan and work hard to achieve the goal which you have set for yourself.
We respect your decision and assure you that we , the management , faculty and staff will always be by your side to guide you and extend all necessary support for fulfilling your cherished dream. You will have faculty- guardian and co-ordinator to solve all your problems.
I must make it clear to you that engineering profession is a very tough business , you have to work very hard. Because , you have to have multi-disciplinary knowledge , you have to excel in all areas of engineering programme – in the university curriculum , in co-curricular and extra – curricular activities. Mind you , your hard work will never go waste , it will surely bring desired results.
To-day , in the midst of stress and strain , tension , competition and fast food culture, you must have self-control against various distractions ; your studies should not suffer . It is upto you to make a choice , whether you would like to do things which are right or a thing which is wrong ; choice , whether to be happy or not to be happy is entirely yours. You will be the master of your own life. Preserve age old values and family traditions ; and ultimately , become a good human being.
As an engineering student you should behave as such , you have to develop that mentality , you should be eager to learn new things all the time. You must try to build up an attitude of learning. Learning leads to intellectual and spiritual development which in turn leads to a life that is meaningful and fulfilling , a life that will bring peace and harmony all around.
Students those who are coming from far off places / remote villages are advised not to feel homesickness. Make the institute as your new home and make friends , manage your life , study hard and enjoy your life in the campus.